Analysis for November 19th, 2013

DJIA Index
Current wave structure has been changed a little bit. Probably, earlier Index completed
extension
inside the third wave and right now is forming impulse in wave
[5]
. In the future, price is expected to continue growing up inside wave
(3)
, that's why I'm buying again.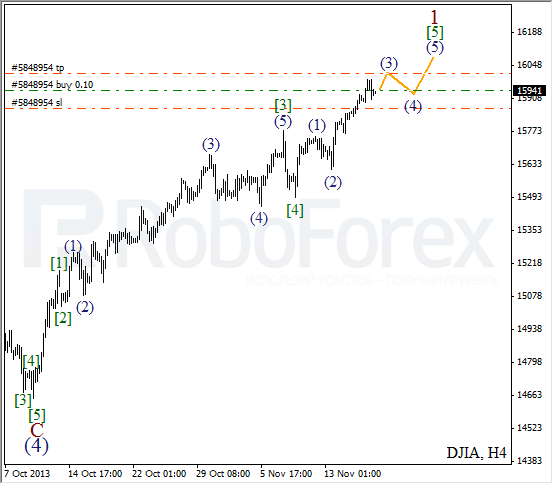 More detailed new wave structure is shown on H1 chart. It looks like price is completing the fourth wave inside wave
(3)
. Most likely, instrument will reach new maximum during the day.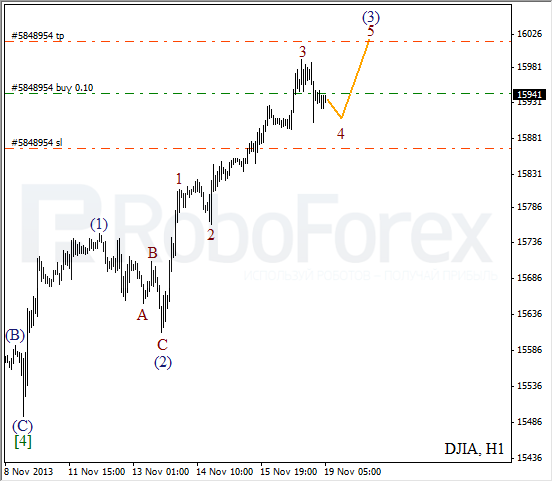 Crude Oil
Bears are keeping control of current trend. Possibly, during the day Oil may reach new minimum while forming wave
(5)
. However, instrument may start new correction quite soon.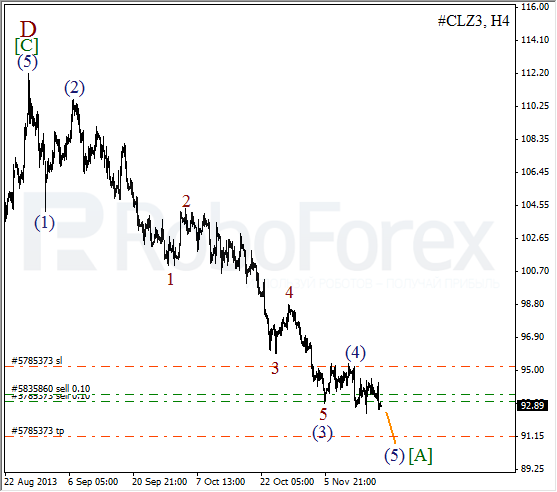 As we can see at the H1 chart, wave
(5)
is taking the form of
diagonal triangle
pattern. On minor wave level, instrument is falling down inside the third wave. I have two sell orders and plan to move stop into the black as soon as price breaks minimum.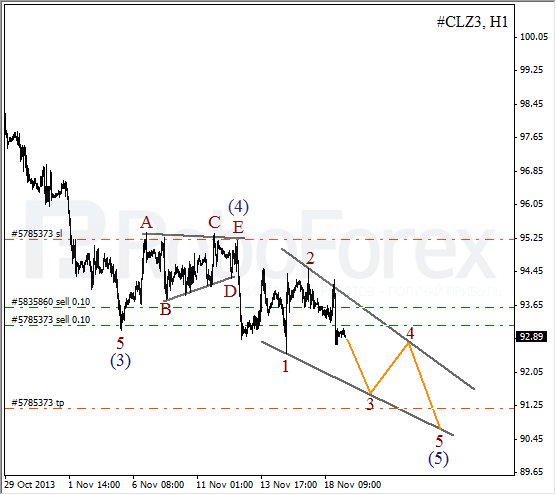 RoboForex Analytical Department